Professional Videography in Indianapolis
Video MVP can produce a video for any business, individual, family, or event. Our videographers are talented and experienced. The first step to any production is planning. We discuss your video with you to find out what your goal is and how you plan to use the video. We will be happy to guide you on production aspects like microphones, lighting, camera locations and techniques to improve the final product. When budget is a concern, we will work with you to plan a production to fit your needs.
On the day of the event, we try to be inconspicuous but not at the sacrifice of quality. We will handle the details to make sure your video is the way you want it. We then edit the footage to create the video that can motivate, inspire, or entertain.
CELEBRATION - A surprise birthday party in an iconic location - Indianapolis Motor Speedway. This party had it all! From laps around the famous oval to dinner high in the pagoda, this highlight video captured the key elements of a memorable evening.
Community Events
Video is one of the most effective ways to spread the message of who you are, what you do, and how your news may affect them. If you're looking to increase awareness of your organization or share a landmark moment, we offer video coverage for events of all kinds.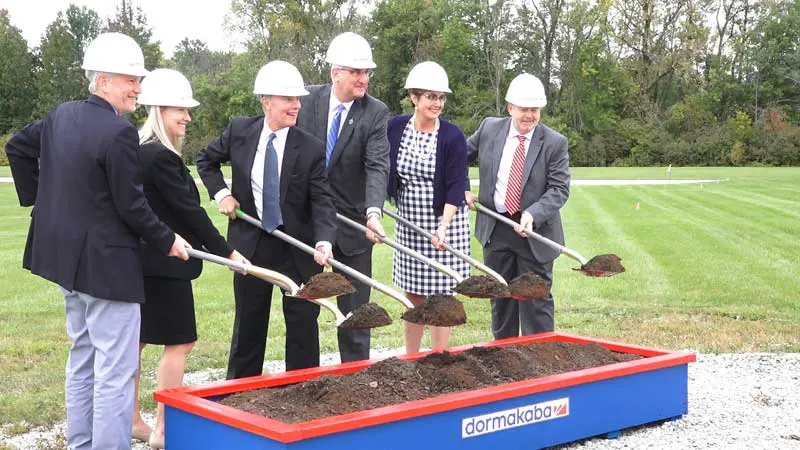 Celebrations
Every happy event should be remembered! Let a professional video preserve your memories for years to come! Anniversaries, birthdays, retirements, or any other celebration can be recorded. The video can be edited into a highlight video or an all-encompassing movie.
Public Speaking
If you want to market yourself for new speaking opportunities, there is no better way than to show yourself in action with a professional video. You can't afford to have your audience distracted by poor quality audio or video. Let us make sure you're heard loud and clear.
Memorials / Funerals
Video MVP records video of funerals, burials, and memorial services for families and loved ones. We can capture the service or memorial on video for family members and friends that couldn't attend or would like it as a remembrance. We also offer Memorial Slideshows.
Presentations
Recording your presentation can be helpful in many ways. Obviously, a video of it lets you share your message with others, but it also allows for posting on the Internet. Our video service gives you the opportunity to critique your style and perhaps improve your methods.
Trade Shows
Video MVP has produced videos for companies in a variety of industries. Video allows you to demonstrate your latest product or services; record interactions with customers; and examine recent market trends and opportunities. Add video to your next trade show and get results.
Fundraisers
Use video to promote your fundraiser and organization. Today, social media is saturated with charitable websites dedicated to helping raise funds for various reasons. Adding a video to your communications could help your fundraiser and Video MVP is here to help.
Seminars
Seminars are used to share information from numerous individuals or companies, and allow the audience to learn. Seminars can also involve training. Seeing the process on video and being able to watch it again, increases retention and serves as a resource for new employees.
Business Video
Communication in the business world must be timely and accurate. Video allows for both. From a message from the CEO to the employees or a product testimonial, we can provide a quality video, produced on time, and within your budget. Check out our Business Productions.
I live in DC and needed a videographer for a project in Indianapolis. WOW, did they deliver--not only in the quality of the video itself, but in the professionalism and collaborative spirit they brought to the project. I needed some flexibility on time, no problem. I needed suggestions on how to make the project successful, no problem. I needed a cameraperson who was reliable and easy to work with, DEFINITELY no problem. Everything about the way Video MVP teamed up with me worked. No question about recommending them and coming back to them for future projects.
---
Event Video Samples
EVENT DOCUMENTARY - A California racing team entered their first big event and wanted to document all the days of the competition. This highlight clip is just a brief overview of their accomplishments that weekend.
---
PRESENTATION - When it comes to continuing education, online seminars and presentations are a great way to get the needed information out to a lot of people. With clear audio and PowerPoint slides edited in post, we can give your video the attention it demands.
---
COMMUNITY EVENT - WNBA Champion and Olympic Gold Medalist Tamika Catchings hosted Indiana youth at her inaugural shootout camp. By explaining how basketball helped her overcome her disability, she helped inspire and motivate kids to become better athletes.
---
PUBLIC SPEAKING - A motivational speaker wanted to showcase his talents by sending video to potential clients. His personal stories of failure and success, teach the benefits of being an effective leader. Through positive leadership, he shows how to inspire greatness in others.
---
ENTERTAINMENT - An up and coming musician was looking for a way to get his name and his music into the market. While attending a local music competition, Video MVP was able to film his live performance, allowing him to expand his career, not only locally, but online as well with a video for his personal website.
---
SEMINAR - A national company presented a seminar on real estate sales. The video was available to agents across the country.
I asked a friend who he recommended to do a video of my husband's Celebration of Life & he said Video MVP. They were great, edited and added to the video, of my husband's music for the perfect combination. Thank you all @ Video MVP.