Negatives Scanned to Image Files, Work Done In-House!
Negatives Digitized to Files
Includes:
2400ppi scan
File naming based on groups (50+)
JPG files
35mm only
60¢ each
How would you like to receive your images?
Details: $10 minimum. Other negative sizes have different rates. We offer quick turnaround times and expedited orders are accepted when you need it fast.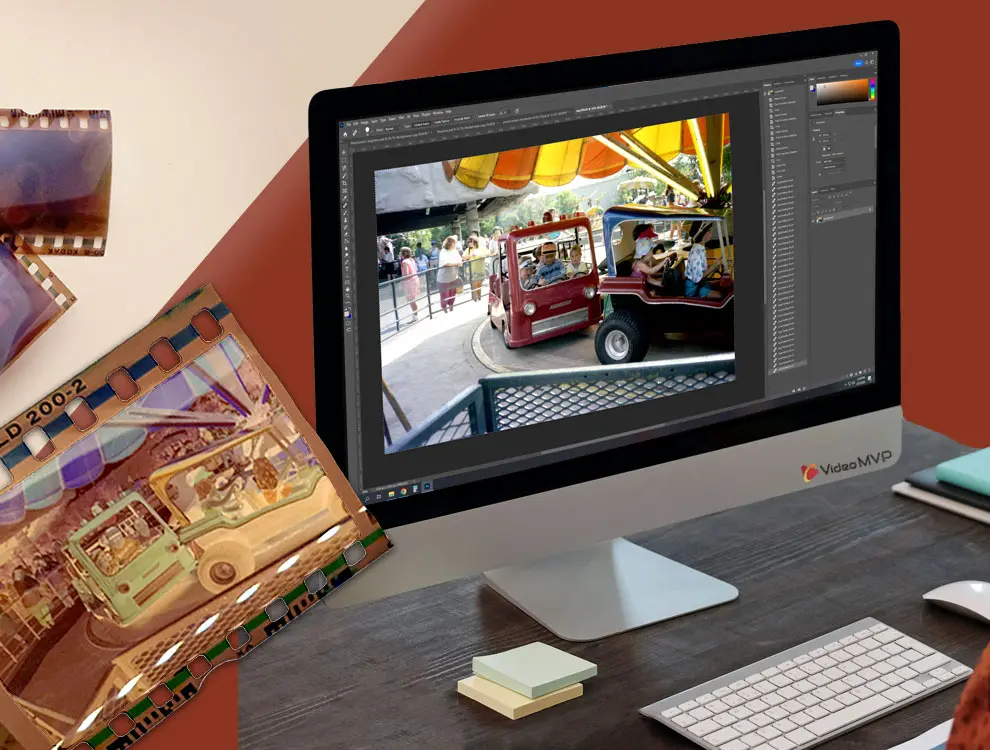 Image Cleaning and Enhancement (optional)
Includes:
Cropping and rotation
Color correction
Red-eye removal
Light digital touch-up work
Additional 29¢ each
Other file formats and higher resolution scans available. For extensive damage, see Photo Restoration.
Wow! I took 22 year-old negatives to them for digital scanning. After 3-4 business days they called me to let me know my images were ready. They said they were able to restore most of the color to the scans despite the negatives being in very poor condition. When I got home and looked at them I literally shed a tear...or two! These were priceless military photos of a deployment that could not be replaced. They did a MAGNIFICENT job restoring them back to how I remember them being taken in the moment. Thank you so much! I would highly recommend them to anyone needing professional multi-media support. Thank you, a million times over!
---
Video MVP Difference
In-House Digitization
All work is done here in our office. Your negatives are NOT shipped to another company or another state.
Quality Resolutions
Standard 35mm negatives are digitized at 2400ppi and saved as an image file.
Custom File Names
We will name each image based on groups of at least 50. Just place the negatives in a zippered plastic bag and write a name on the outside (for example, 1974 Wedding).
Rotation
We will rotate each image to its proper orientation.
Cropping (optional)
Each image will be cropped to a clean edge.
Color Correction (optional)
Each image will be color corrected to bring out the lost colors. We do this MANUALLY with EACH NEGATIVE. This is not an automated process.
Image Touch-ups (optional)
We also do some light touch-up work to remove defects in the image, like dust and light scratches.
Final Image Files
Each digital image will be saved to a JPG file. JPG files are very common with good quality and can be edited, posted, and shared. (other formats available)
Common Negative Formats
35mm Negatives
Medium Format Negatives
Disc Negatives
110 Negatives
126 Negatives
Give Memories with a Gift Card! It's the best gift ever!
Buy Online or In Office