Estimate Your 8mm and 16mm Film to Digital Transfer
In-House, Quality 1080p HD Conversions to Video Files and DVD
Premium Film Conversion Estimator
Just measure the diameter of your reels and enter the number of reels you have based on the size and format (silent or sound). Then select your delivery option to estimate the cost of your film transfer.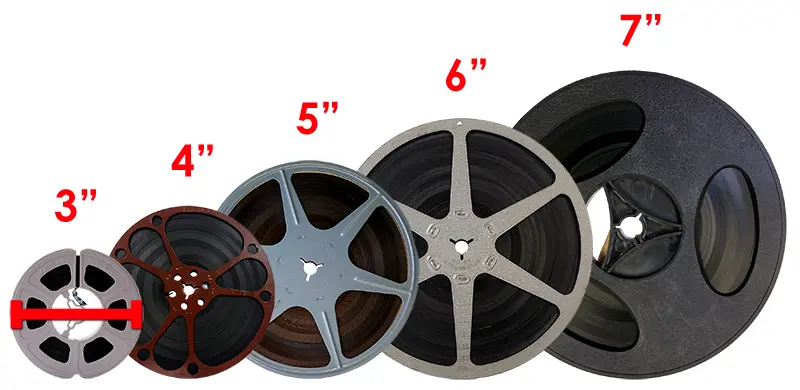 | SILENT 8mm, Super 8, 16mm Film | Qty | Est. Feet |
| --- | --- | --- |
| Our 1080p HD Conversions include Color Correction and Individual MP4 Files | | |
| 3" reels (50 feet) | | 0 |
| 4" reels (100 feet) | | 0 |
| 5" reels (200 feet) | | 0 |
| 6" reels (300 feet) | | 0 |
| 7" reels (400 feet) | | 0 |
| 10" reels (800 feet) | | 0 |
| 12" reels (1200 feet) | | 0 |
| SOUND Super 8, 16mm Film | Qty | Est. Feet |
| --- | --- | --- |
| Our 1080p HD Conversions include Sound Processing, Color Correction and Individual MP4 Files | | |
| 3" reels (50 feet) | | 0 |
| 4" reels (100 feet) | | 0 |
| 7" reels (400 feet) | | 0 |
| 10" reels (800 feet) | | 0 |
| 12" reels (1200 feet) | | 0 |
| Estimated Total Feet | | 0 |
Delivery Options
Amount
ESTIMATED TOTAL COST
XXXX
Details: Reels can contain more than the stated amount of film which may affect the final cost. There may be additional charges for film not on reels and unusual formats. Sales tax not included. 50-foot minimum order.
Looking for a lower-cost option? Contact us about our Budget Film Conversion option.
16mm FOOTBALL FILMS - This black and white footage of high school football films is from 1979.

Includes:
1080p HD resolution
Frame-by-frame film conversion of SILENT 8mm, Super 8 & 16mm film
Color correction
No Charge Editing to remove bad sections of film (see details)
Individual MP4 video file for each reel (your reels are not spliced all together)
50-foot minimum
34¢ per foot Click for Coupon!
What would you like back?
USB Drive - $12 (includes all files) Most Popular
DVD (up to 120 minutes) - $25 ea
Blu-ray Disc (up to 120 minutes) - $50 ea
We convert Sound Film too!
Video MVP did an excellent job and completed the transfer very promptly. I had several reels of film without information about their content or when the films were made. Video MVP prepared a DVD of these to review and then placed the videos in the proper sequence with others. I would recommend them for anyone wanting to save important family memories.
These people are fabulous! I took around 35 OLD 8mm reels of film to have them digitized and put on a thumb drive. These reels were 50 plus years old and the final product was outstanding! It only took them a month to complete the work and I am extremely happy! I have a lot of old camcorder cassettes that need digitizing, so I will DEFINITELY be taking them to Video MVP! I HIGHLY recommend them for all of your video needs! Thank you Video MVP!
---
Video MVP Difference
In-House Digitization
All film digitization work is done here. We do NOT send your priceless films across the country for some other company to convert.
Frame-by-frame Conversions
Our frame-by-frame conversion process means no film flicker. There's no image area contact or sprocket damage.
HD Conversions
All our film conversions are 1080p HD. These files are much better quality than an SD conversion.
Color Correction
All our Premium Conversion film projects include free color correction. We go through your film looking for dark and off-color scenes. We'll apply video filters to improve the quality of your final video.
No Charge Editing
As part of our film digitization process we will go through and remove blank or completely overexposed scenes to make a more enjoyable video for you.
Any Size Reel
Your film reels are returned intact (not combined on larger reels). This helps you with identifying each reel based on notes that may be on your reels or boxes.
Final Video Options
For your final video, you have your choice of Video Files, DVD, Blu-ray Disc, or any combination of them.
Personal Attention
We understand how important your film memories are to you. We are happy to help with special requests to protect and preserve your film.
---
I cannot tell you how extremely happy we are with your service. I just watched our DVD last night and it was especially heartwarming and emotional to see so many family members who have since passed on. I cannot wait to show this to my brothers and mother. You have truly sent a special memory for us always and cannot be more grateful to have found your company to save these precious memories. Thank you again for your work and dedication in keeping the past in the present.
---
---
What kind of film do I have?
8mm Film

Super 8 Film

Super 8 Sound Film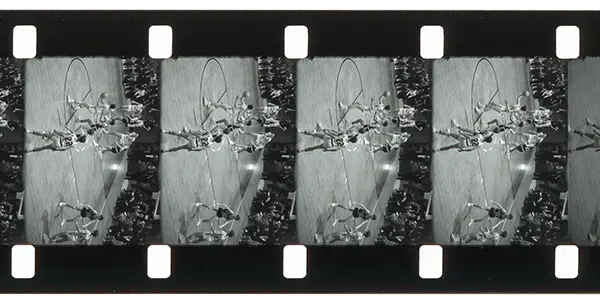 16mm Silent Film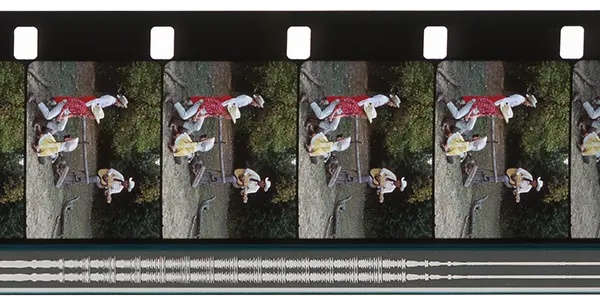 16mm Sound Film
---
Film Memories Preserved
HARLEM GLOBETROTTERS - Here are clips from two different Globetrotters films. The first film is of the Globetrotters performing on the aircraft carrier USS Enterprise in 1966 (color). The second clip is of the Globetrotter Magic Circle from a documentary about their trip to Europe (black and white).
EVEL KNIEVEL - This short clip of the motorcycle daredevil is from the early 1980's. Famous for his ramp-to-ramp jumps and attempted Snake River Canyon jump, he also made personal appearances like in this Montana parade.
PRESIDENT DWIGHT D. EISENHOWER - Though not great quality, this film is of President Dwight D. Eisenhower in a motorcade. The film was shot near Lafayette, Indiana in 1962. It's amazing to see how close people were to the president. The person shooting the film appears to be within feet of him!
PRESIDENT RICHARD NIXON - Home film of The President arriving at Baer Field in Fort Wayne, Indiana. It was a rainy evening on October 20, 1970. President Nixon later went to a Republican political rally at the Fort Wayne Memorial Coliseum.
Give Memories with a Gift Card! It's the best gift ever!
Buy Online or In Office